Thursday, November 27, 2014
In Meritropolis everyone is assigned a numerical Score that decides their worth to society and whether they live or die. After a young boy is killed because of a low Score, his brother plots to take down the System.
To celebrate, we are offering a giveaway for an autographed copy and a $100 Amazon gift card—hooray!
Check out this interview with Joel Ohman, the author of the book critics are calling, "The Hunger Games meets The Village with a young Jack Reacher as a protagonist", then scroll to the end of this post to learn more about the giveaway. Happy reading, and good luck!
Wednesday, November 26, 2014
Happy book birthday Light a Candle for the Beast!
Light a Candle for the Beast
Genre: Fantasy/Paranormal Romance
Keywords: Romance, Paranormal, Paranormal Romance, Fairy Tale, Beauty and the Beast
Release Date: November 26, 2014
If you've ever been caught in a riptide, pulled down into the water, then you know me. Or, more accurately, what I'm like when I'm angry.

Delia was beautiful, smart, and kind. He wasn't. He said he loved her, but he didn't know what love was. He was manipulative and cruel—more than a thief. A beast.

All she wanted was a rose… These are the words on my sister's grave. Her sadness, her obsession, forever a reminder I didn't--couldn't save her.

I'm not vindictive or cruel. I'm simply as the river--my memory is winding and my reach is long. I watched him steal her beauty, her essence. Watched him become a beast. He thought he'd get away with it, thought he'd go free.

I lay a rose upon my sister's grave.

Light a candle for the beast.
About Echo Shea
Echo Shea is an Urban Fantasy writer. Known for fast-paced and sometimes chilling prose, she hunkers down at her desk with characters that not only enchant, but excite her. There's something so freeing about writing beyond what seems possible.
Who says there's not something more hiding in these Maryland woods?
Book Blitz & tour-wide giveaway: ecopy of Light a Candle for the Beast and a $10 Amazon gift card!
a Rafflecopter giveaway
Open only to those who can legally enter, receive and use an Amazon.com Gift Code. No purchase necessary, but you must be 18 or older to enter. The winner will be chosen by rafflecopter, and announced on the widget. Winner well be notified by emailed and have 48 hours to respond or a new winner will be chosen. The number of entries received determines the odds of winning. Giveaway was organized by Roane Publishing's marketing department.
Tuesday, November 25, 2014

I'm excited to take part in Stacey O'Neale's release day launch for FRAGILE REIGN! 
Check out the book below and be sure to enter the amazing giveaway!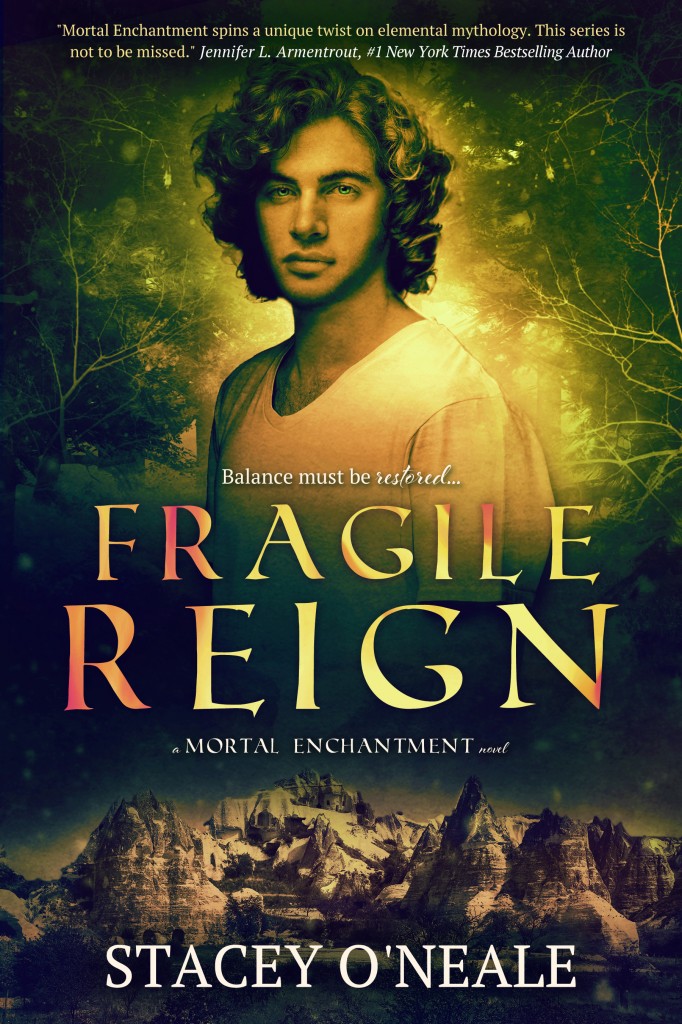 It's been a week since all hell broke loose… 
 Rumors of King Taron's weakened powers have left the air court vulnerable. Kalin is desperate to awaken her akasha powers, except she doesn't know how. Tension within the court is at an all-time high. Pressure is mounting for her to ascend to the throne, but a halfling has never ruled over any court. To solidify her position, the council has advised her to marry Sebastian—a high ranking air elemental she's never met and her betrothed.
Will Kalin sacrifice her relationship with Rowan to strengthen her court? 
 Rowan and Marcus return to a fire court in turmoil. Liana's death has fueled the fire elementals' distrust against the air and woodland courts. The unbalanced elements have set off natural disasters all over the mortal world. Rowan takes the throne to restore balance, promising to unite the fire court. But not all elementals are happy with his leadership. Many are secretly loyal to Valac, which means Rowan needs to find allies for his cause. 
Can Rowan unify the court of fire before the elements destroy the world?